Eventos Cutter Consortium

Marzo 21 y 22, 2018
Ciudad de México
Workshop con Sheila Cox
Un efectivo liderazgo para el cambio hace la diferencia entre un proyecto exitoso y un proyecto fallido. Los CIO´s deben comprender su rol individual como líderes del cambio así como también comprender cómo comprometer a otros para cumplir con sus respectivos roles.

April 8-10, 2018
Wellesley, Massachusetts
Bootcamp
April 8, 2018 - 6:00pm to April 10, 2018 - 5:00pm

Cutter Consortium's Digital Transformation & Innovation Bootcamp is designed to help executive teams upend the reflex thinking that prevents essential change, take a fresh and creative look at opportunities, and dive deeply into what they need to do to succeed. Cutter Consortium Fellow, Professor Karim Lakhani will guide participants through a 2-day examina­tion of how digital innovation is transforming our business landscape on April 8-10, 2018.

Abril 25 y 26, 2018
Ciudad de México
Workshop con Bhuvan Unhelkar
Big Data, de la euforia a la realidad. Aterrizando iniciativas que funcionen y generen valor.
Big Data is all about Value to business. A strategic approach to Big Data is necessary to achieve Agility in business – speed and accuracy of decision making. Big Data and associated Business Intelligence enables decision makers to visualize new products and services, respond to individual customer issues, and rapidly change their business processes in the dynamic environment of global markets.
This two-day workshop, based on the Big Data Strategies for Agile Business (CRC Press, 2017) discusses and presents a framework that helps business organizations utilize Big Data in an effective and efficient manner. Technologies (the Hadoop eco-system and Analytics (e.g. Sentiment, Predictive, NPS) are incorporated strategically in order to improve decision making

Junio 27,28 y 29 del 2018
Ciudad de México
Workshop con Sara Cullen
Todo lo que necesitas saber del Outsourcing
El Outsourcing es una parte importante en la estrategia de toda organización. Hacer las cosas correctas y asignar adecuadamente los limitados recursos de la organización, mejorará significativamente el desempeño, disminuyendo los costos y obtendrás los socios en los que realmente puedes confiar. Por el contrario, hacer las cosas mal, puede dañar seriamente a la organización. Mientras los Altos Ejecutivos establecen la agenda de los temas que determinarán la estrategia de outsourcing de su organización, son los gerentes quienes tienen la mayor influencia en la implementación a largo plazo. Este curso de tres días de duración, es la única fuente confiable para los directivos interesados en estar un paso adelante en el juego del outsourcing.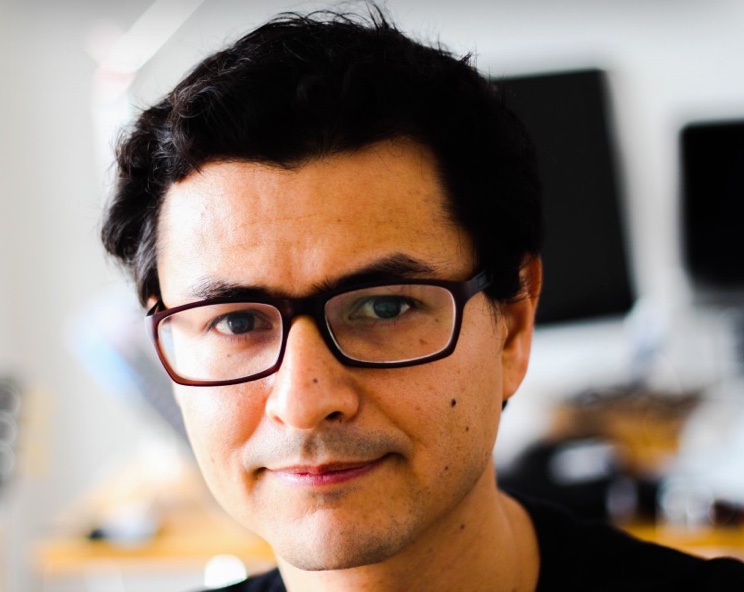 Julio 25 y 26, 2018
Ciudad de México
Workshop con Edgar Barroso
Innovación y Prospección Tecnológica

Noviembre 7,8 y 9 del 2018
Ciudad de México
Workshop con Scott Ambler
The Disciplined Agile Experience
Agile transformation is hard because cultural change is hard. It's not one problem that needs to be solved, but a series of hundreds decisions affecting lots of people over a long period of time that affects relationships, processes, and even the state of mind of those working within the change. Disciplined Agile (DA) is unlike any other framework, because it's based on empiricism, industry data and adoption of proven practices. The result is a huge wealth of structured information that allows you to map your challenges into a tree structure of proven strategies that other people have found to work in practice. In effect you can apply the DA framework to identify process improvements that reflect the actual situations faced by your teams.
Disciplined Agile (DA) is a process decision framework for delivering sophisticated agile solutions in the enterprise. It builds on the existing proven practices from agile methods such as Scrum, Extreme Programming (XP), Lean software development, Unified Process, Kanban, Agile Modeling and many others to include other aspects necessary for success in the enterprise. DA fills in the gaps left by mainstream methods by providing guidance on how to effectively plan and kickstart complex projects as well as how to apply a full lifecycle approach, with lightweight milestones, effective metrics, and agile governance.
The workshop is not technical and is suitable for all team members. Many group exercises reinforce the principles learned. The workshop is also valuable for management tasked with moving from traditional approaches to agile.